Meet the Governors
Richard is a born and bred Prestonian. With his brothers, he attended Preston Catholic College; his sisters were educated at Winckley Square Convent. Richard left Preston to train as a Chartered Accountant in London and then returned to the North West to join one of the leading accountancy firms. He subsequently joined a regional accountancy firm as a partner.
Richard's commitment to Catholic education can be seen in his longstanding governorship of the College as well as at several Catholic primary schools. He was Deputy Chair of the College's Governing Body before becoming Chair. He also chairs the Finance and Premises Committee.
Richard is a father of two children and grandfather of five. His principal hobbies and interests (when grand-parenting duties commit) are local history, walking, long haul travel, politics, and music, especially opera.
Len has his own education consultancy. He currently provides education advice and support to schools and colleges in Lancaster Diocese. He trained as an Ofsted Inspector and a Registered Nursery Inspector. He was a Lancaster Diocesan Inspector of Religious Education and Collective Worship.
Len was the headteacher of a Catholic School for 18 years before becoming a Local Authority Adviser/Inspector for 11 years. He retired from local authority work in 2010.
Len was a Governor at the College from 1996 until 2004. He rejoined the Governing Body in 2012. Len is Chair of the Remuneration Committee and a member of both the Finance & Premises and Governance & Search Committees.
Len is a talented musician and is currently chair of the Blackpool Music Education Hub.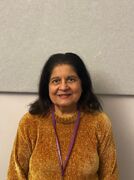 Charu has lived and worked in Lancashire since 1975. She was born in Uganda and educated there and in India before qualifying at the bar in London. Throughout her career she has worked in the field of community and race relations. She has served as a Justice of the Peace for over 18 years. Charu has also held non-executive director roles with two NHS trusts, the Lancashire Probation Board. She is still involved as a trustee of a number of Voluntary Sector organisations working across Lancashire. In 2010 Charu was awarded an OBE in recognition of her services to black and minority ethnic communities in Lancashire.
Charu has been a governor of the College since 2002. She is a member of the Quality, Curriculum and Staffing committee.
Her personal interests include spending time with grandchildren, promoting Interfaith dialogue; supporting women & women's groups and swimming, walking and reading.
Eeraj is currently studying A-level Law, Sociology and English Language. After College she hopes to get a Degree Apprenticeship in the field of law.
Outside of College, Eeraj has a part time job as a front of house member at a local restaurant. Her interests include drawing, visiting new places and spending time with family.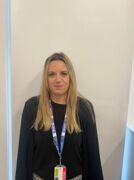 Amy was born and raised in Preston. She was a student at the College between 1997 and 1999. She returned as a member of staff in 2004. Amy is a qualified person-centred therapist and she is a registered member of the British Association of Counsellors and Psychotherapists. She has been working as the college counsellor for the last nine years. Alongside her role as counsellor, Amy also works as an achievement tutor and supports the College's Student Union.
In her spare time, Amy enjoys spending time with her friends and family. She also supports Preston North End.
After studying Economics at university, Nick has worked in outstanding sixth form colleges. At Peter Symonds College in Hampshire he rose from A-level teacher to Head of Faculty. He then moved to Carmel College in St Helen's where he became Vice Principal with responsibility for Staffing and Quality Assurance. He was appointed Principal at Cardinal Newman College in 2012.
As Chair of the Sixth Form Colleges Association he has been raising awareness of the achievements of sixth form colleges and lobbying for improved funding.
Nick's interests include food, travel and Everton.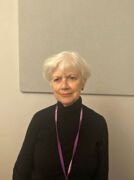 After University, Bernadette qualified as a solicitor and worked in a variety of private practices located in England and in the Far East. Upon returning to the UK Bernadette left private practice and became an inhouse counsel in London before returning to Preston. A change of direction into Higher Education followed her return to Preston where she held managerial positions dealing with governance and legal matters.
Both Bernadette's daughters attended Cardinal Newman College. Bernadette also serves as a governor at a local primary school.
Bernadette is a member of the Audit Committee.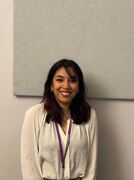 Born and raised in Blackburn, Sazida attended a Catholic sixth form college herself. Sazida has lived in Preston since 2002 and has worked within the political field since then.
In Sazida's professional life, she deals with a wide range of issues including; education, health, crime, foreign policy, housing, and the charitable sector. Well versed in local and national politics, Sazida specialises in communications, data protection and liaising with local agencies outside Parliament.
In 2012 Sazida became a Primary School Governor, first serving as Chair of the Standards and Effective Committee. She then served as the Vice Chair and is currently Chair of Governors. Sazida joined Cardinal Newman as a Parent Governor in September 2023 and is a member of the Quality, Curriculum and Staffing Committee.
Sazida is married with two children, one of whom currently attends Cardinal Newman College.
In her spare time, Sazida enjoys gardening, knitting, sewing, writing fiction and keeping fit.
Bob retired from Lancashire Constabulary as Chief Superintendent with specific responsibility for the borough areas of Blackburn with Darwen, Hyndburn and the Ribble Valley. Upon retirement he has been actively involved in a number of charities and was a school governor at two secondary schools in the Blackburn area.
Bob also works for the English Football League as a security and operations advisor and found time to stand in the General Election 2015 as parliamentary candidate for the Conservative Party.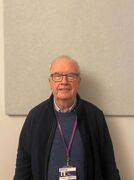 A former old boy of Preston Catholic College, Peter has served as Chief Executive of Swinton Insurance where he held a number of senior positions including Finance Director. Prior to joining Swinton Insurance he trained as a chartered accountant with KPMG.
Peter is Chair of the Audit Committee and a member of the Quality, Curriculum & Staffing, Remuneration, and Governance & Search Committees.
Peter is married and has two daughters and his interests include Preston North End, sailing, skiing and walking.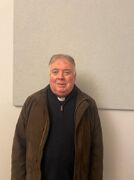 Father Mark is the Parish Priest of St Mary's Brownedge, Bamber Bridge and local Dean of that part of the Diocese of Salford. Father Mark comes from Eccles, Salford, although his parents were both originally from Glasgow. He is part of a large family being the seventh of eight children. He went to school at Upholland College, Junior Seminary and then studied Theology at Leeds Trinity University. He trained for the priesthood at the Venerable English College, Rome being ordained as a priest of Salford Diocese in 1995. He has served the diocese as Assistant Priest in the parishes of St Mary's, Radcliffe and St Cuthbert's Withington before being appointed Parish Priest of St Gabriel's, Castleton in 1999. In 2002 this was amalgamated with the neighbouring parish of St John's Rochdale and Fr Mark continued as Parish Priest of this combined parish until 2008. After nine years as Parish Priest in Castleton and Rochdale, Fr Mark was appointed to the staff of the English College in Rome, initially as the Pastoral Director, and then as Vice Rector where he served for eight years until 2016 At the start of Advent 2016 Fr Mark was appointed Parish Priest of St Mary's, Brownedge.
Father Mark is a member of the Quality, Curriculum and Staffing Committee.
Adrian was a former pupil of Preston Catholic College. Adrian qualified as a teacher and worked in Catholic schools around Preston and in Blackpool. Adrian became Headteacher of three primary schools. His final post was as an Educational Adviser for Blackpool Council supporting schools across the authority. He retired in 2010 and spends much of his spare time coaching hockey and walking.
Adrian is Chair of the Quality, Curriculum and Staffing and is a member of the Remuneration Community and the Governance & Search committees. Adrian is also Chair of Governors at Our Lady and St Edwards Catholic Primary School in Fulwood.
Adrian is married and has three grown up children, two of which attended Cardinal Newman College.
Bill was a pupil at Preston Catholic College. He is a retired civil service customer services manager.
Bill has a particular interest in the educational provision for students with special educational needs. He was involved for a number of years with All Children Together (ACT) – a charity funded by the National Lottery that provided support for primary and high school children with special educational needs and their families in their involvement with schools and the Lancashire Education Authority. ACT's aim was to ensure that they received the support appropriate for their needs in either mainstream or special schools.
All four of his children enjoyed their time at the College and have all benefitted greatly from the excellent teaching and support they received there. His interests include voluntary charity work, allotmenteering, walking, travelling and spending time with his family.
Angel is studying A-Level Biology, Chemistry and Psychology. Angel currently works as a Catering Assistant at Royal Preston Hospital and aspires to study Medicine at University in the future.
Angel is very interested in Asian entertainment, particularly Korean & Chinese dramas and webcomics.
Helen works as a public finance specialist providing advice on organisational financial health, capital programmes and continuous improvement. She is a member of the Chartered Institute of Public Finance & Accountancy's technical panel on Financial Management. She actively contributes to professional development nationally and locally.
Helen has served at an executive level for a range of public sector organisations including the education sector.
Helen is a member of the College's Finance & Premises Committee and Governance & Search Committee.
Helen and her daughter are former pupils of Newman College.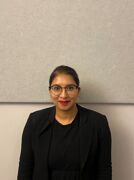 A born and bred Prestonian, Asma is an alumnus of Cardinal Newman College, graduating in 2012 having studied Law, Government and Politics, as well as Combined English Language and Literature. Her time at the College influenced her going on to read Philosophy and Politics at Lancaster University.
Currently, Asma works at Our Lady's Catholic High School as a Teacher of English and mentors ITT trainees as part of her role, as well as being a member of the Chartered College of Teaching.
Asma is married with two children, bringing them up with a dual heritage that celebrates both their Catholic and Muslim backgrounds. In her spare time, Asma is passionate about reading philosophy, non-fiction publications on history, and fiction as well as being an avid theatre-goer
She is a member of the Quality, Staffing and Curriculum Committee.
Emma is a Mathematics and Statistics teacher at the College. She always wanted to become a teacher and could not see herself in any other profession. Teaching at this level gives her the perfect excuse to 'geek out' every day and enjoy exploring the content with her students. A real passion of hers is teacher training and delivering CPD through Maths Hub to help enhance Maths provision locally.
Having grown up in St Helens, Emma studied her Maths degree at the University of Leeds and gained her PGCE at Edge Hill University. At the age of 24, she gained her Gold Duke of Edinburgh Award canoeing alongside her A Level students in Finland.
Emma has many interests, including drawing, painting, playing guitar, singing, hiking and juggling.
Emma is a member of the Quality, Curriculum and Staffing Committee.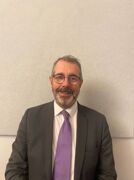 Andrew has worked for over 20 years in sales and marketing for a number of well known brands within the mail order and online sectors of the IT industry, and currently works for Europe's largest IT buying group.
Andrew was appointed as a foundation governor in 2011, he is Vice Chair of the Finance and Premises committee and a member of the Quality, Curriculum and Staffing committee. Andrew is also the careers link governor, where he supports the college to maximise the value of careers education at Newman.
As a committed Catholic, Andrew and his family play an active role in their local parish, where he serves as a member of the Parish Council.