Enrichment - Newman Enhance
Central to our mission and ethos is the belief that you should not only be inspired by excellent teaching and achieve academic success but we also strongly believe that you should expect a comprehensive range of enrichment designed to develop you as an individual.
Newman is not just about achieving excellent exam results; it is also about gaining valuable life experience!
Each subject you study will offer you the chance to explore different destinations to put your studies into context; from New York to LA, Poland to Iceland to Switzerland. If you study French or German you will have the opportunity to take part in an exchange and explore different areas of the country you are studying.
At the start of every year, the College holds a Freshers' Fair which is the perfect opportunity for both new and returning students to sign up for many different clubs, societies and charities to help make the most of their time at Newman. Students can volunteer for Fairtrade, Cafod and supporting the local elderly or join many of the clubs on offer ranging from Debate Club to the Medical Society to Big Band.
Below is a list of just a handful of some of the opportunities for enrichment can expect to be involved in when studying at Cardinal Newman:
It is also possible to take the Arts Award, which is a chance for students to get involved in the arts in a more hands-on way.
Students will gain a deeper understanding of the art world through research and volunteering/training projects, as well as producing original artwork and/or performance pieces.
This award is a Level 3 qualification which is worth 35 UCAS points and counts towards your university entry. Units that you would study as part of the Arts Award are:
Unit 1: Creative Project, Research into Arts Opportunities, Careers in the Arts, Attending and Reviewing Events and Art Issues and Debating
Unit 2: Planning and Delivering an Arts Event, Project Management and Evaluation.
Our Dance Academy, Newmanoeuvres, is a Contemporary Dance performance company for talented College dancers. Entry is via audition.
Students receive additional dance training alongside their Sixth Form studies. They are involved in technique classes, choreographic sessions and performance rehearsals.
Newmanoeuvres has had a busy and successful year. During the beginning of the year, they worked with a choreographer, Jenny Reeves from AbouTime Dance Company, on a site-specific dance performance called 'Cotton', which they performed at The Harris Museum in Preston at the UCLan Showcase and at The Festival of Making in Blackburn. During the Spring term, they were invited to perform in Fylde Under C, the spectacular College musical at The Charter Theatre, Preston.
At the end of the year, the Academy were selected to perform their piece 'Victoria!' at Lancashire Youth Dance Festival at The Dukes Theatre, Lancaster. As part of the company's enrichment, they have also taken part in various workshops (Belly Dancing, Music and Dance, African Dance) and created dances for College events, such as performances for Open Days/Evenings and liturgical dance for the Advent and Lenten Vigils.
The College is pleased to be able to offer the Gold Duke of Edinburgh Award.
'An Overview' What is the DofE Award?
The Duke of Edinburgh's Award is an Achievement Award available to 14 – 25 year olds. It is highly regarded by both Universities and Employers, which is nationally and internationally recognised. You achieve your Award by completing a personal programme of activities at one of three different levels; Bronze, Silver and Gold. There are 5 sections which need to be completed at each level – Volunteering, Physical, Skill, Expedition and Residential.
The DofE is a great opportunity to try something new, meet new people, learn new skills, build your confidence and get recognised for doing things that you love to do. The best bit is that it can be personalised to you. For more information about the Award please visit the Duke of Edinburgh website www.DofE.org
Doing your Award
We have high expectations from our students, and it is our aim to offer the Award to anyone who wishes to take part. We offer the Award at Gold level. At the start of each academic year we recruit for the following season. The College DofE representative will be on hand to ask if you have any query's but you are expected to use your initiative and complete your activities on DofE, this is your personal development programme.
The Anderton Centre in Chorley runs our expeditions, and you will need to complete their consent form. To complete the expedition sections, you MUST be able to attend training days, a practice expedition your qualifying expedition and then your final presentation of your aim to the team.
See the Student Advice Hub for more details.
The Music Academy at Cardinal Newman offers students the chance to become involved in a range of Music enrichment opportunities alongside their studies, whether they are studying for an A Level in Music or not.
Being part of an ensemble is what being a musician is all about. Apart from meeting new people and making new friends, ensemble playing gives you regular structured rehearsals and performance opportunities. You will make far more progress as a musician and have fun doing it. As part of the Academy, you are able to join the Orchestra, Choir and the Big Band.
You need as much varied experience as possible if you want to make it in the music industry, and there are so many other ways to get involved with Music at College. So if you love music, why not get involved in our concerts, Open Mic night, Band night, or simply help out at one of the many events with technical support!
Cardinal Newman College has a rich and varied history when it comes to performance, with a vibrant and innovative Performing Arts department.
Students from Performing Arts, Drama, Dance and Musical Theatre contribute to a packed programme of productions, which this year, has included Generation Z, a Christmas pantomime, original devised work, several modern classics, a range of contemporary plays for Drama practical exams and a number of Dance Performance evenings. There were several visits to the theatre to see productions which included Frantic Assembly's Things I Know to be True, This is a Trap Don't Go, No-one is Coming and the Pixels are Huge and Romeo and Juliet.
This year, students from Drama, Dance and Performing Arts also enjoyed an action-packed few days in New York. As well as going to watch two Broadway musicals – School of Rock and The Book of Mormon – they participated in a Stage Combat workshop and had the opportunity to get career advice from a seasoned Broadway star. In addition to sightseeing in this incredible city, students ate the best pizza in Brooklyn, ice-skated around the famous Rockefeller Centre Ice Rink, visited the 9/11 memorial museum and joined the singing waiters in entertaining customers at Ellen's Stardust Diner.
All Performing Arts students rounded off the year with a spectacular musical at the Charter Theatre. The original production, Fylde Under C, was written by Drama Teacher Lee Johnson and was an extravaganza of singing, dancing and acting, which showcased the tremendous talents of our students.
What is Med Soc?
Med Soc is an enrichment opportunity for students who are interested in pursuing a career within a medical profession, such as a doctor, dentist or vet. The main purpose of the Med Soc is to support students throughout the application process onto a medical degree course.
Who is it for?
All students who are studying A-Level Chemistry are invited to apply to join the Med Soc. There are 50 places per year and places are allocated based on GCSE results, progress during the first term and programme of study at Newman. Students who want to pursue a career with a medical profession usually need to be studying A-Levels in Chemistry and Biology, plus at least one other subject, so suitability for the Med Soc will be determined from the range of subjects being studied at A-Level.
What Will I do?
You will be invited to apply for the Med Soc during the first term of your first year at College if you are studying A-Level Chemistry. Successful candidates will meet for one hour every two weeks during term time.
The Newman Med Soc delivers a programme of lectures, visits and other activities throughout the spring and summer term of your first year at Newman. During the second year, the programme is open to anyone who is intending to apply for a degree in either Medicine, Dentistry or Veterinary Science and who has achieved a minimum of grade B at the end of their first year of study. The focus during the second year is on writing personal statements and preparation for interviews at Medical Schools and for the UKCAT or BMAT tests. Students will be able to take part in MMIS, which are mock interviews conducted by university professionals to ensure that they are as prepared as possible for the real interviews.
Career Opportunities
There are numerous careers available to students who have taken part in the Med Soc beyond the typical Doctor, Dentist and Vet. These include Physiotherapy, Optometry, Radiography, Pharmacy, Nursing and Biomedical Sciences, all of which are competitive degree courses, so by taking part in Med Soc, you will be boosting your opportunities and likelihood of being accepted onto a degree course in one of these areas.
Key Points for Applying for Medicine, Dentistry and Veterinary Science:
Early application process
Relevant, self-organised, work experience is essential
The highest A level grades needed – typically AAA
A Level Chemistry and (usually) Biology essential
Excellent people skills and sound motivation are essential
Selection interviews are important
There are additional selection tests; either UKCAT or BMAT
Lots of people apply – between 1 in 5 and 1 in 15 of applicants are successful (depending upon university)
It takes 5 or 6 years to qualify
Foundation year courses are available. These are intended for conversion from other disciplines rather than to supplement poor A level grades
---
Medicine Key Points:
Medicine – Medical Society key points and useful information;
29 medical schools to choose from for Standard Entry Medicine.
A Level Sciences essential – details vary, but typically chemistry + biology with physics or mathematics.
Typically grades AAA are required.
An additional entry examination is required: either BMAT or UKMAT.
Substantial work experience in a care/ clinical setting is essential pre-application (e.g. care home, hospital, St John ambulance, hospice etc.).
Clinical work experience/ shadowing can be very useful.
Evidence of being up to date with medical and scientific issues as well as a good knowledge of the news relevant to the NHS is needed.
Evidence of understanding of the role and career development pathways of a doctor is essential.
Good health is essential (declare anything serious).
Medical training normally takes 5 years to complete.
Training patterns and teaching styles vary by university: more universities are now integrating clinical experience at an early stage. Problem-based approaches are also becoming more common.
Possible elective year (maybe abroad).
Possible intercalated degree (you get an extra science degree by doing an extra year).
View specific information relating to the application process for each medical school in the UK
---
Dentistry Key Points:
Dentistry – Medical Society key points and useful information;
18 UK dental schools to choose from.
A-Level sciences are essential – check details at the site below.
Typically, grades AAA are required at A level.
Good health essential (declare anything serious).
Might need to do BMAT or UKCAT test.
Pre-application work experience in a clinical/ care setting is essential (e.g. care home, assisting nurses, dental practice, hospice).
Normally takes 5 years plus a year of foundation (practical/ vocational) training.
First 2 years of study are often preclinical – theory, case studies, relating to patients.
Then 3 years of clinical training.
Assessment by exams, coursework and observation of clinical examination.
Possible Intercalated degree.
Dentists are sometimes self-employed or work in private practice.
Or you might work in a hospital or in a community health context (employed by NHS).
---
Veterinary Science Key Points:
Veterinary Science – Medical Society key points and useful information;
8 veterinary schools to choose from.
A-Level sciences essential – check details with individual vet schools. Typically, grades AAA are required at A level.
Good health essential (declare anything serious).
Might need to take an aptitude test.
Relevant work experience (with animals) is essential – see requirements of individual universities.
Training normally takes 5 years to complete.
First 2 year are preclinical – theory etc.
The 3 years of clinical (medical tasks).
Possible Intercalated degree (you get an extra science degree by doing extra year).
Our academies will give you the opportunity to combine your academic studies with playing competitively and at a very high level.
At Cardinal Newman, we have Sports Academies in Netball and Basketball, and both men's and women's Football. Our Academies will give you the opportunity to combine your academic studies with playing competitively and at a very high level. You will be able to improve your playing skills, play against the best teams regionally and nationally, as well as apply for scholarship opportunities and placements in America.
Being part of one of the Academies involves up to two training sessions per week, which will be incorporated into your timetable. This provides the opportunity for students to maximise both their academic and sporting potential. There are also competitive matches every week. All members of the sports academies will also benefit from built in curriculum support for all of their subjects, college tracksuits and free gym memberships.
Membership to any Academy is by trial only and can be combined with a full range of A-Level and/or BTEC subjects. You do not necessarily have to be studying A-Level PE or BTEC Sport to join one of our Academy teams. They enable students who may have previously played at town or county level to continue their development as individuals and as team players.
Other non-academy sports include Badminton, Men's, Women's and Mixed Hockey and Rugby.
Trials
Entrance to the Football, Netball and Basketball Academies are by trial only, if you are in Year 11 and have applied to study at Cardinal Newman in September and are interested in joining any of our Sports Academy Teams.
Entry to the Dance Academy is by audition, which takes place in the September of you starting College.
You will be invited for a trial if you register your interest above or with the sports/performing arts department.
Football
The Football First Team competes in the Association of Colleges (AOC) North West Elite League, which is for the top 10% of Colleges nationally. The College has most notably been national champions twice and were AOC League Champions in 2018. The First Team also successfully made it to the National Cup Semi finals in 2020 before COVID halted the tournament.
Netball
The Newman Netball Academy has an outstanding track record of awards and titles under their collective belts. They have achieved un-paralleled success in recent years; remaining the top Netball College team in the North West. Regionally, the College remains AOC League Champions for the fifth successive season. On a National level, the Netball Academy was the English Schools' Under 19 National Netball Champions for 3 years in a row, as well as AOC National Knockout Cup winners for the same three years. In 2019/20 two students were selected to play for the GB National Squad.
There are five teams in total, allowing players of all levels to take part, regardless of ability, whether it be competing in national finals or simply playing for fun against local rivals.
Basketball
The Basketball Academy has been running for over 10 years and competes in the AOC North West Men's league. The Academy have previously won the league 3 years in a row. This year the Academy are competing in the AOC National Basketball Men's Knockout Cup.
Badminton
The Badminton Club at Cardinal Newman is open to staff and students of all abilities, whether you wish to play for fun, or at a more competitive level. Students have competed in the National Finals for the last 5 years.
Hockey
There are three Hockey teams at Cardinal Newman: Men's, Women's and mixed, who all play regularly in fixtures both nationally and locally. They train weekly on our astro-turf pitches and have a number of individual and team achievements each year, including regularly competing in the AOC Cup. Individual successses include three students in 2019/20 being selected to play for the GB National Squad and in 2018 Rachel Greenwood took up a scholarship at Havard University in America to play for the University Hockey Team.
Women's Football
The Women's Football Team currently play in the AOC North West league and are consistently placed amongst the top ranked teams across the region. Training weekly, they also have regular league and cup matches across the North West.
AOC Sport
The College remains an active Association of Colleges (AOC) Sport member and students represent the College in a wide variety of sports. Successful students in each sport, who win their area competition, progress to the AOC National Finals at Nottingham University.
Students can represent the College in the following sports:
Tennis
Table Tennis
Badminton
Squash
Volleyball
Hockey
Golf
7-a-side Football
Rugby Union
Basketball
Netball
Swimming
Cross Country
Track and Field Athletics
The Student Union is a group selected by current students to act as a link between the College staff and students.
They have representatives on the College's governing body and work closely with senior management to generate new ideas, evaluate facilities and discuss students' views, which ensures that the student body is represented.
Common roles of the Student Union include representing the College at open evenings and taster days, organising events throughout the year, raising money for local, national and international charities.
Being part of the Student Union is often seen as an attractive quality when applying to many universities as it shows initiative and a sense of wanting to be part of and add to the College community.
University Destinations
University Destinations
At Cardinal Newman, we are blessed with a diverse and vibrant student body with an extremely varied range of interests and career aspirations, so it is little wonder that there are many fantastic stories of what our former students have gone on to achieve after leaving Cardinal Newman College.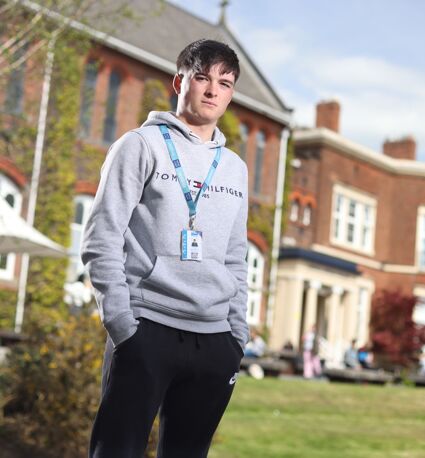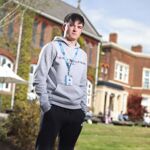 Noah Cambridge
Studying an Undergraduate Programme at Carson Newman University
"I hope to become a professional golfer in the future, Newman has been hugely supportive with my aspirations, enabling me to combine and manage my sport with my studies. I have enjoyed the freedom and independence that college gives you to develop."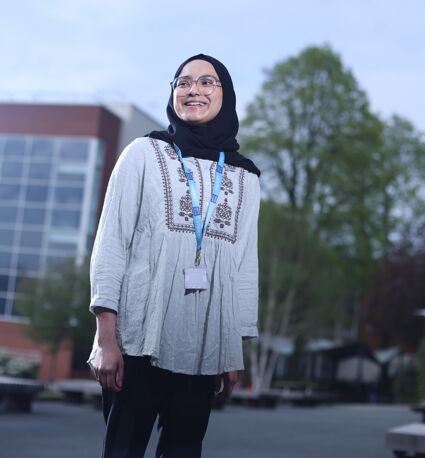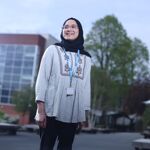 Alia Dasu
Studying Bio Dental Degree at Sheffield University
"I have had lots of support during my time at Newman, with extra revision classes, the wellbeing team and all the staff have been so supportive. I hope to become a dentist in the future."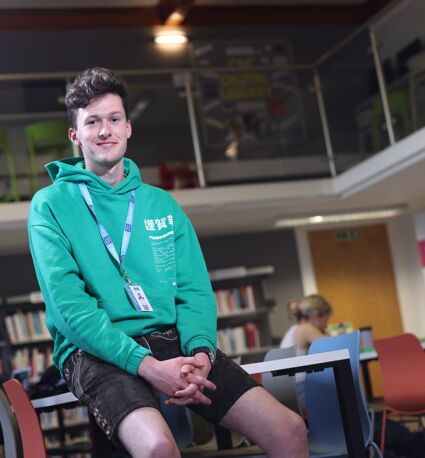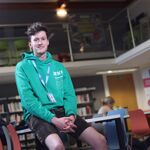 Luke Sands
Studying Arabic & German at Durnham University
"Newman is such a supportive environment, all the support with my personal statement, one to ones and curriculum plus (additional study support sessions) has been invaluable. I have been on lots of trips and had lots of great experiences during my time here. In the future I hope to be a diplomat."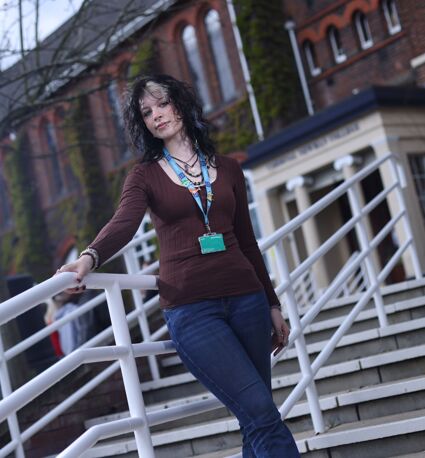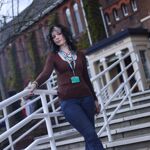 Bailey Yates
Studying Marine and Natural History Photography at Falmouth University
"The teachers here are so helpful, all you have to do is ask and they will be there to support you. It is a great College overall, if you get the chance to come and study here you will be really happy!"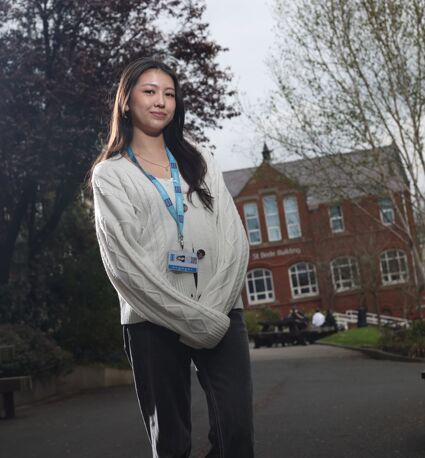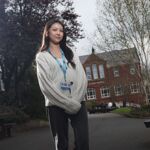 Lucy Willacy
Studying Accounting, Finance and Business Management at University of York
"Newman has a really friendly atmosphere and a beautiful campus that is so accessible being right in the centre of Preston. I found the support, especially the curriculum plus classes extremely useful which has really helped me to achieve my ambitions."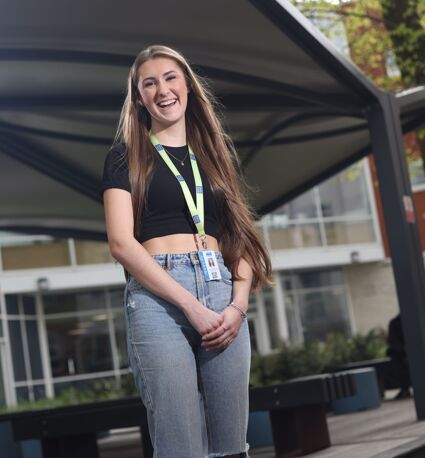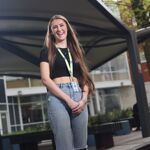 Aleksandra Kubinska
Studying Medicine at Imperial College London
"I have had lots of support at Newman, through the Medical Society, which has supported me throughout the whole process of applying to study Medicine. I hope to become a Doctor and then ultimately a Surgeon in the future."